Adjustable stand for Wacom Cintiq 16
Expand your creative horizons with the adjustable stand for Wacom Cintiq 16. With its variety of tilt angles, it redefines creative perspective and takes just a few minutes to set up and adjust, so you can keep the creative juices flowing in any position.
Compatible with: Wacom Cintiq 16 drawing tablet (DTK1660K0A)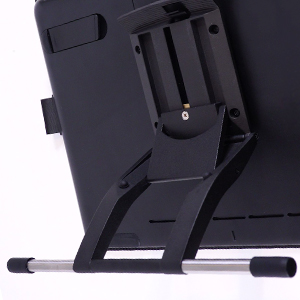 Find your comfort zone
When you need the freedom to change your work angle, the Wacom adjustable stand for lets you change it up on the fly. Move between 19 and 68 degrees to suit your way of working, whether standing, sitting or somewhere in between. Stand your Cintiq up and use it as a secondary display or to reduce its footprint when you're not using it as a tablet.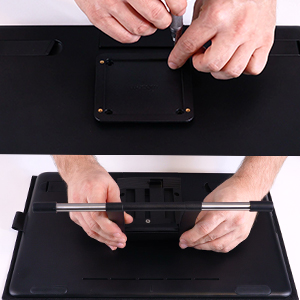 Stand up to pressure
Whether you're doodling a character for fun or pressing into the details of a design concept on screen, the last thing you want is a wobble. A non-slip base ensures it's not going anywhere as you push your creative limits.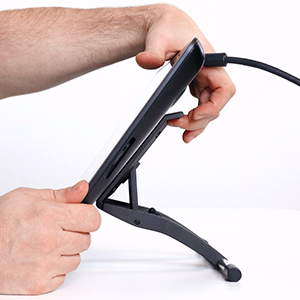 Set up in minutes
With its screw-in, snap-on design, the Wacom adjustable stand is easily attached in minutes. Once in place, the durable metal construction can withstand the wear and tear that comes from the endless iterations of perfecting your artwork.